October 15 - October 29 Though the Bible speaks of the Holy Spirit from the very first page, the third member of the Trinity is often a mystery. Who is He? What
does He do? Not do? What does He want for my life? Find out what the Word of God says about the Spirit of God.
---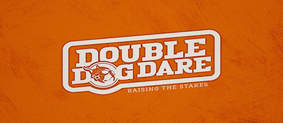 Sept 10-Oct 8 We often feel the pull to what's popular, convenient, and urgent.

Too often this leads to lives that are filled with regret, missed opportunities, & living for things that don't ultimately satisfy and won't last for eternity.

It's almost as if there's a voice saying, "I dare you to…".

In the Bible we find that God is calling us to something more - something better.

So, I'd like to be a voice that raises the stakes by saying,"I double-dog dare you".
---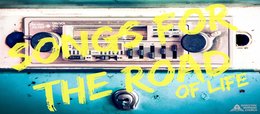 July 9 - August 20 What's your favorite song? Why is it your favorite? Most likely, you love that song because it resonates with your heart it says what you would say - or, it reminds you of a significant time in your life. In the Bible, God has provided us a number of songs that many have found to connect deep within their soul over the years. We know this collection of songs as the book of Psalms. This summer we'll look at a number of them in order to learn how God would speak to us and give us inspired lyrics for the road of life.
---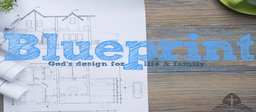 May 14 - July 2 We'll discover and discuss God's design for life & family. This series promises to be packed with insight and encouragement! We'll look at what God's Word says...about being a woman; being a man; parenting during the early years as well as when our kids are adults; marriage; turning the page on a chapter of life; what to do when life doesn't go the way we hoped that it would...and more!
---
April 23 - May 7 A study of Romans 8 will show us how living the Christ centered - Spirit filled life is so much better than living selfie-centered.
---
April 16 - The Apostle Paul answers some key questions that tell us that because Jesus overcame, we too can be overcomers.
---
March 19 - April 9 Learn from the final days of Christ to see how he responded when facing different kinds of pressure. He desires to develop our character so we too can avoid cracking under pressure.
---

February 5 - March No matter who you are or what you're going through, you too can learn that when one has an encounter with Jesus...LIVES CHANGE!
---
January 1 - January 29 Just like you sometimes have to reset your phone or computer when it's not working properly or it gets stuck, you can reset your life to get it running the way God originally intended.


---
December 11 - December 25 What if we would take hold of this season and choose to be intentional?
Instead of getting caught up in the chaos, let's be intentional in love, generosity, and celebrating God's gift to the world!


---
November 6 - December 4 You might be surprised to know of some of the "knots" and "nuts" of Jesus' family tree, but that's exactly what we'll find in an epic journey through God's Word. As we explore Christ's family tree, we'll learn lessons from His, for ours.


---
October 2 - October 30 The average person has about 60,000 thoughts per day. Many of these thoughts, if not properly filtered, pose great danger. They have the potential to affect our emotions, relationships, and behavior. During this series we'll examine what God's Word says about 4 key categories of destructive thoughts- then how to capture and replace with God's truth. In essence, we'll learn to TAKE EVERY THOUGHT CAPTIVE AND MAKE IT OBEDIENT TO CHRIST.
---
August 28 - September 25 Whether it's the Olympics, college football, a 5K or a 3 on 3 Tournament - most people go for the win. In life it's much the same - however, what does it even mean "to win at life"? And, how is it possible? Join us for a new series that will answer these two critical questions and more. It's time to stop just playin' the game of life - it's time to go FOR THE WIN.

---
July 17 - August 21 You've heard these scriptures quoted, and have probably quoted one or more of them yourself...but was it twisted? These 4 verses (passages) have been so misused over time, and frankly WE'RE NOT GONNA TAKE IT ANYMORE! For funsies-read that last line with your best Dee Snyder voice).
---
June 17 - July 10 If you had the opportunity to write a letter to our next President, what would you say? What advice would you offer? What if God were to write a letter to our next President? In this 4 week study we'll learn some great lessons for life and leadership from 1 & 2 Kings.
---
May 15 - May 29 Have you ever wondered if all dogs really do go to heaven? Maybe your question has more to do with what the Bible says about one of today's hot topics. Whatever the case, we all have questions about life, death, faith, & what the Bible really means. If you have a question - no matter how sticky it may be - now's your chance to "ASK PASTOR LEN".
---
March 27 - May 8 You were created to be bear fruit- fruit that will last. In addition to the Sunday AM teachings, we will be utilizing the book by the same name written by David Drury and gathering in small groups to better experience The Fruitful Life. Look for #KWCfruitfullife on Facebook and be sure to add your thoughts/learnings.
---
March 27 You're Invited to Make It Count!
---
March 6-20 Ever feel like God was late, inattentive, or uncooperative? You're not alone. But, just because we feel that way, does it make it true? In any case, what should we do when we feel that way?
---
Feb. 14 - Feb. 28 A study of 2 Peter will help us to see how we can live as overcomers.
---
Jan - Feb. 7 As 2016 begins, it's time to get in a new gear. God has places for you to go, things for you to do, and a better you to be. But for that to happen, there will have to be a SHIFT. This study of 1 Peter will help you move forward in your faith - so you can change, grow, and mature. But all that can't happen unless you SHIFT. Are you ready to get in gear?


---
Dec. 6 - Dec. 27 During this Christmas season, we'll explore the songs that were born from our joy that Christ has entered the world and rediscover their relevance in our lives. We've also assembled
JINGLE: A Christmas Devotional
-
As you read these devotionals through the month, allow God's truth to be revealed to you just as it was revealed to all of mankind just over 2,000 years ago on that holy night in a little town called Bethlehem.
---
Nov. 8 - Nov. 29 Learn how you can affect the climate of your relationships through a study of Colossians 3. Note: graphics and some material provided by Buckhead Church.


---
Oct. 18 - Nov. 1 Exploring God's Word will give us some insight into some of life's most significant fears and how we can hear God speak to our hearts..."FEAR NOT".

---
Sept. 6 - Oct. 4 It's time to leave the ordinary, tiny faithed, wishy-washy life behind and step out on the RIDICULOUS journey of living by faith like the OT men of God - Elijah and Elisha.
---
Aug 16- Aug 30 A mini-series looking at 3 "summer" Psalms.
---
June 26 - Aug 2 You've heard what others have to say about hate, sex, marriage, promises, forgiveness and real love...Now, hear what Jesus has to say.
---
April 19- June...Leave the trivial and learn to pursue the eternal.
---
4 week series that explores what the Bible has to say about Jesus (March 22 - Son of God; March 29 - Perfect Sacrifice; April 5 - Risen Savior; April 12 - Returning King), and how believing these truths impacts our lives.
---
March 1-15...I HEART KWC is a 3 week series about Reaching Up, Reaching Out, & Reaching In.
---
January - February 2015...When it comes to life, God has an app for that.
---
December 2014...Much like the first Christmas, God has some great news for us...and it can be found amidst some unexpected dreams and detours.
---
November 2014... Take Biblical teaching, add in life-application and America's favorite family and you get Family Dynasty! It's also No Shave November, so...LET IT GROW!
---
Series begins August 24...Join us on an epic journey through Hebrews 11. Along the way we'll gain a deeper understanding of what faith is and how, when lived out, it can take us from living a common life to experiencing the uncommon.

---
Greatest Hits vol2... life-application from some well known (and not so well-known) Psalms.

June 1 - August 17
---